About the Norwood Fire Protection District
Located in the West End region of Colorado's San Miguel and Montrose Counties, The NFPD was established in 1932 as a volunteer department that covered 18 square miles. In 1953, it became the Norwood-Redvale Volunteer Fire Department covering both towns and 70 square miles, and in 2008 transitioned into the Norwood Fire Protection District.
Today, the department's three full-time professionals, part-time contractors and nearly 40 volunteers protect more than 3,500 residents and visitors across nearly 750 square miles. Norwood Fire responds to approximately 400 calls every year.
The NFPD provides emergency medical services, structural and wildland fire suppression and prevention services, search and rescue, motor vehicle extrication, home healthcare checks, and hazardous materials response. 
The Colorado Title 32 Special District operates with funding from district taxpayers, grants and donations. In addition to public safety services, the NFPD provides education, safety and first-responder training programs for its members, schools and community.
Along with regional fire departments and federal, state and county agencies, NFPD is a partner district within the West Region Wildfire Council (WRWC), and maintains Mutual Aid Agreements with neighboring Telluride Fire Protection District to the east, and Nucla-Naturita Fire Protection District to the west.
Norwood Fire welcomes volunteers dedicated to community service, members seeking professional careers, and seasonal wildland contractors. Contact: [email protected], 970-327-4800.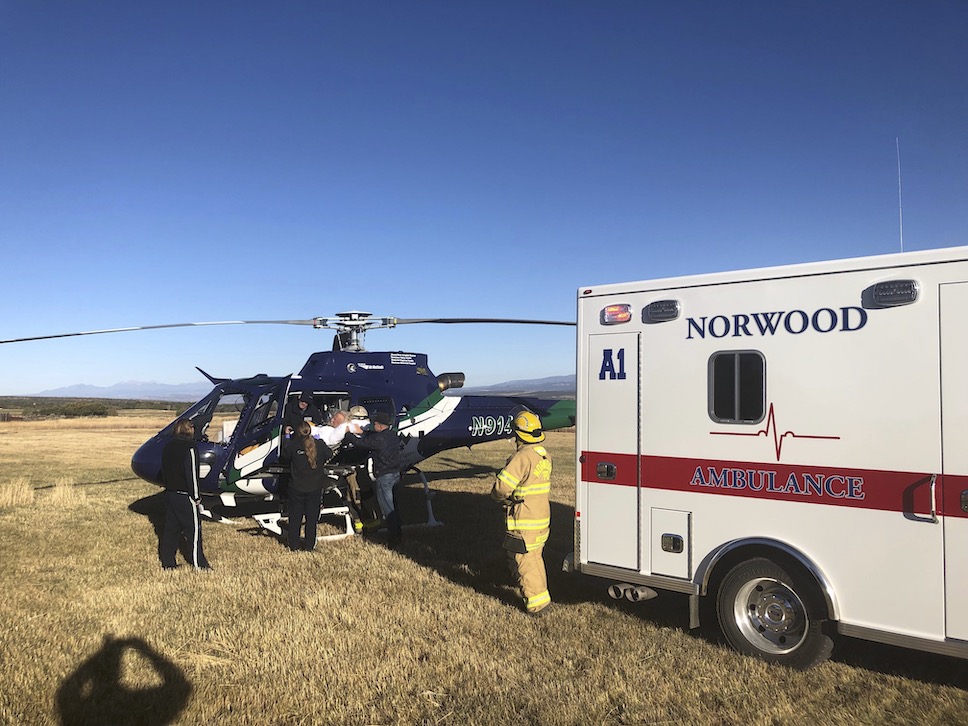 Click here to
see Fire District Map

Click here to see our
Ethics & Hiring Policy
Click here to see NFPD facilities,
equipment and training photos.
Members
Armstrong, Shannon – EMT/FF
Daranyi, Tony – EMT
Forbes, Zachary – FF
Fourney, Luke – FF
Griffith, Casey – FF
Grother, Sheila – EMT-I
King, Heather – FF/EMT
Rupani, Mia – FF
Tabor, Tammie – EMT
Westcott, Kathryn – EMT/FF
Administrative Staff
Lopez, Sonny – District Administrator
Meehan, Candy – District Accounting
Board of Directors
Jim Wells – President
Dave Alexander – Member
Trace Griffith – Member
Wendy Crank – Member
Vivian Antonik – Member
John Metzger – NFPD Member Liaison
Coordinators
Cpt. Casey Griffth – Wildland
Cpt. Tom Meehan – Technical Rescue
Asst. Chief David Blunt – Maintenance
District Chief John Bockrath – Hazmat
Officers
Bockrath, John – District Chief/Paramedic/FF
Blunt, David – Assistant Chief/EMT/FF
Garcia, Mark – Captain/FF/EMT
Griffith, Casey– Captain/FF
Meehan, Keegan – Lieutenant/FF
Meehan, Talle – Captain/EMT/FF
Meehan, Tom – Captain/EMT-I/FF
Metzger, John – PIO/FF
Wells, Nancy – Captain/EMT/FF