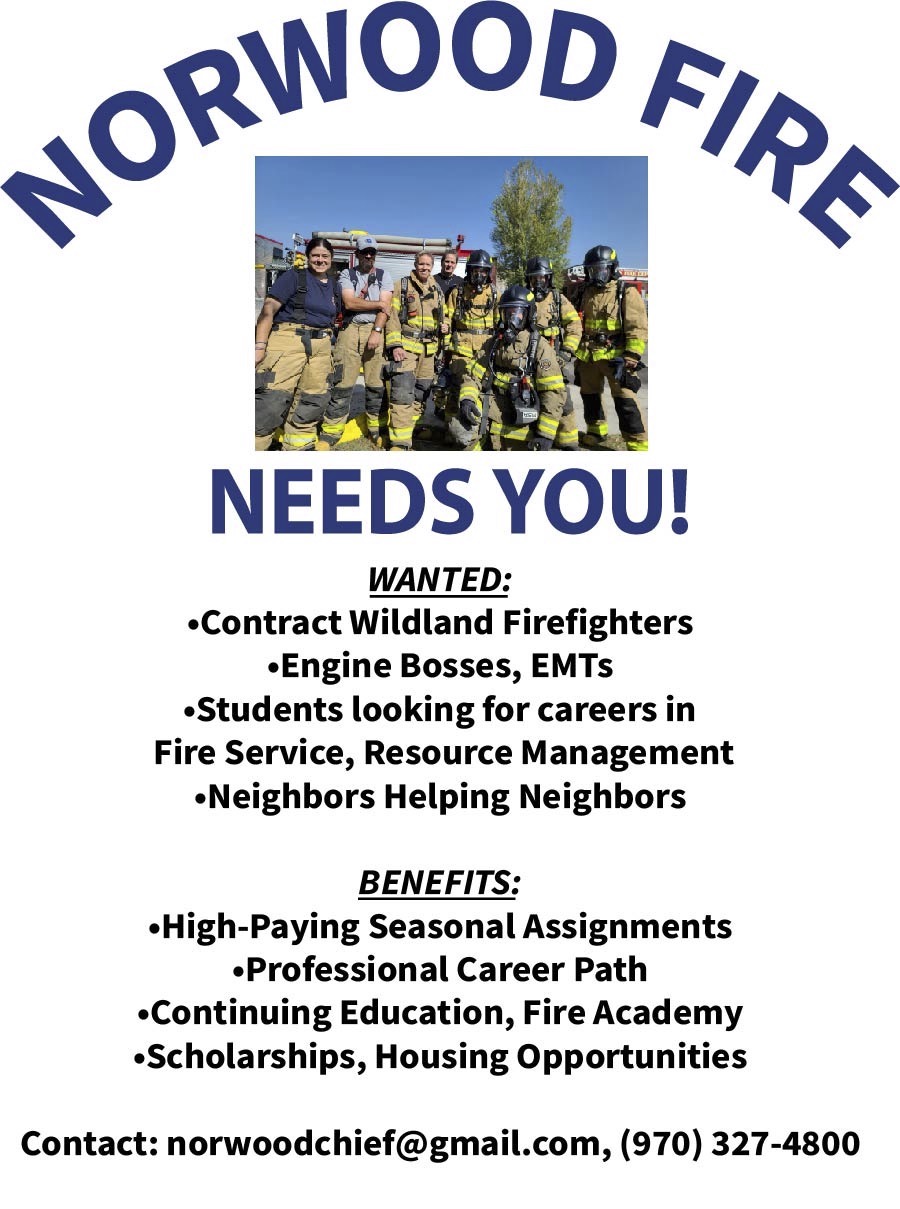 Events
Norwood Fire is involved with various community events and trainings.
Please contact us with questions, and follow us on our Facebook or Instagram Page.
Upcoming Events:
Star-Spangled Saturday — July 2
San Miguel Basin Fair — July 16-23
San Miguel Basin Rodeo — July 29-30
Pioneer Days — Sept. 24
Fire Prevention Week — Oct. 9-15
Halloween Candy Share — Oct. 31
Noel Night — Dec. 2
New Year's Eve Fireworks — Dec. 31
2022 Training and Certification Opportunities:
CPR – Third Friday of every month
EMR – Every Thursday from Feb. 3 through March 24, plus one Saturday TBD
EMT
ACLS
Firefighter I Academy
Wildland Qual Card
Home safety inspections and smoke alarms are available upon request.
---
Training
Regular trainings and standing monthly meetings generally follow this schedule, and take place at 6pm:
1st Tuesday – Business/Member Meeting
2nd Tuesday – Truck Check
3rd Tuesday – Fire Training
Last Tuesday – Emergency Medical Training
3rd Wednesday – Board Meeting, open to public, 7pm at Firehouse